Our Services – Coffee Machine Repairs in Melbourne & More
Coffee is at the heart of our business and is the core of all our technicians' training, so it is in our best interest to ensure your equipment is working correctly. 35 years in the industry has allowed us to accumulate unprecedented experience and expertise. This not only encompasses the level of our coffee machine service in Melbourne and the varied types, styles and brands of coffee equipment that we maintain, but also the quality of the coffee delivered in the cup. Speak to our friendly staff today to discuss your requirements.
Services
They say 'prevention is better than cure'. If your coffee machine is long overdue for a service, contact us to organise coffee machine maintenance and coffee machine repairs in Melbourne. We can help to maintain and prolong the life of your machine.
Maintenance
A faulty coffee machine can be disastrous, especially if your café or restaurant relies on it. When your coffee machine needs repair, the team at Beraldo Coffee can be trusted to provide fast, efficient service and repairs.
Repairs
We have a large range of parts for most common makes and models of commercial coffee machines.We can clean or perform scheduled and unscheduled maintenance on your Café Commercial Espresso Coffee Machine, Coffee Vending Machine, or Coffee Grinder.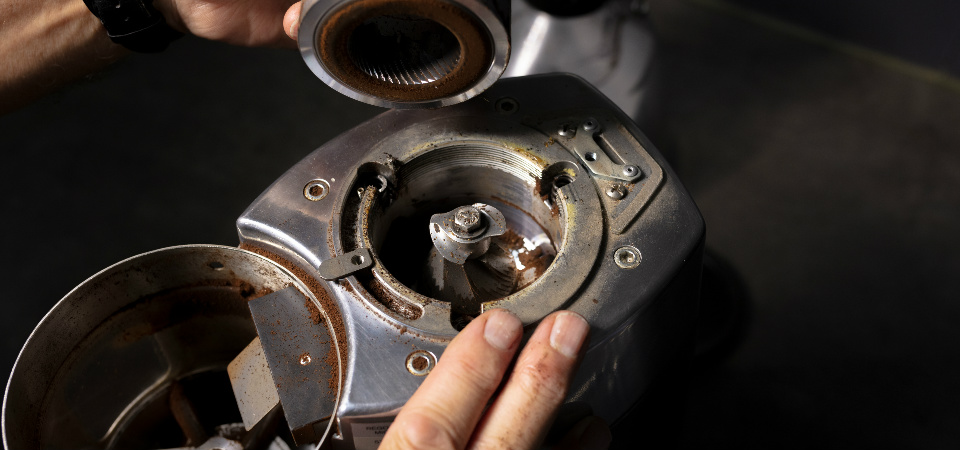 New Coffee Machines
Beraldo Coffee can advise customers on the best coffee machine to suit their needs. We supply and install a large range of fully automatic coffee machines, and we are the agents for the popular Magister Brand. Contact us on (03) 9458 1200 to enquire about our new machines or book commercial coffee machine repairs.
Domestic Coffee Machine Repairs and Service
Beraldo Coffee can perform domestic coffee machine repairs for selected brands when the equipment is sent to our workshop. We can additionally supply coffee machine cleaning products and offer helpful advice to help you maintain your domestic coffee machine yourself.